Bacon Blog Day 4: A Cure for the Fever
by @WidowPage
Thank you so much for sticking with me and following along on this process.  I'm really enjoying this project and I would especially like to thank Bob for allowing me to use his blog.
So let's cure this piggy's belly! I've cut it up into smaller pieces so we can try a couple of different cures.  I'm using a recipe out of Michael Ruhlman and Brian Polcyn's Charcuterie.  I love this book and even if you aren't even going to cure meat, it's great reading.  I also recommend their Whiskey-Glazed Smoked Chicken and their Smoked Scallops.  I've also made their chorizo and someday I will try their Canadian Bacon recipe.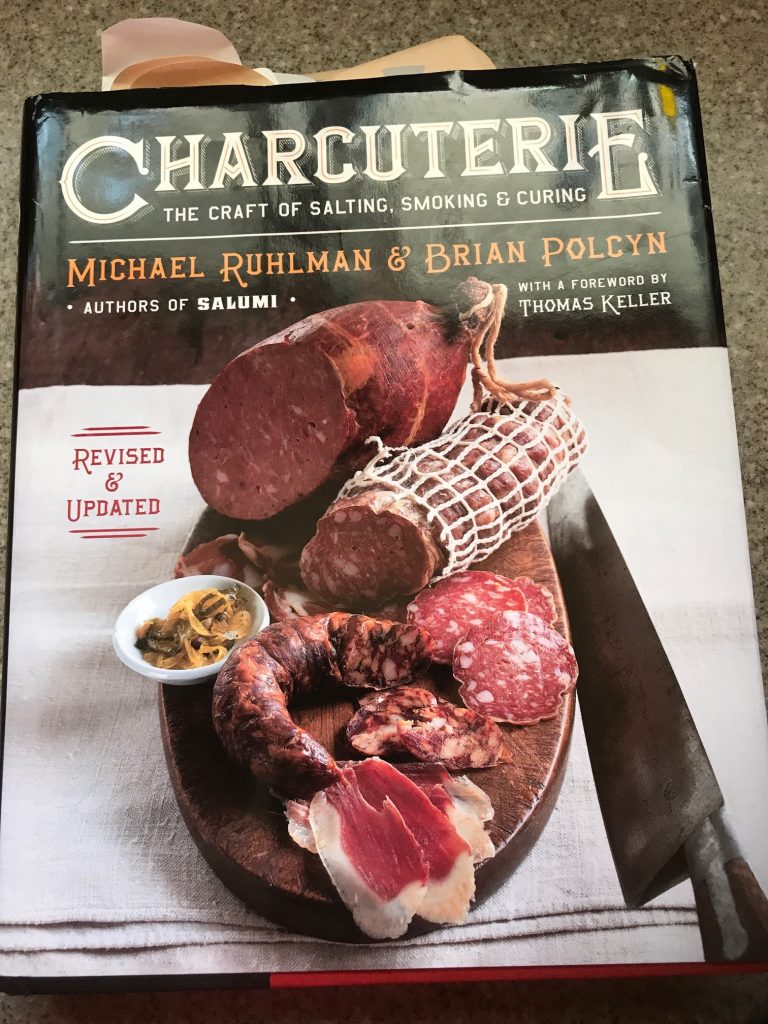 As I posted yesterday, the first ingredient in any cure is the pink salt or Prague powder.  But then you get to add ingredients on top of that depending on the flavors you like.  Ruhlman's recipe calls for the following ingredients per 5 lbs of pork belly:
1/4 cup Kosher salt
2 teaspoons curing salt #1
1/2 cup brown sugar
1/4 cup maple syrup
A word about the maple syrup.  The Crown maple syrup was on sale at the grocery store and I'm a sucker for bourbon barrel-aged products.  I don't drink bourbon, but I love the flavor.  And this stuff is nectar.  If you get a chance to snag a bottle, do it. It's not that much more expensive than ordinary maple syrup (which already costs a fortune).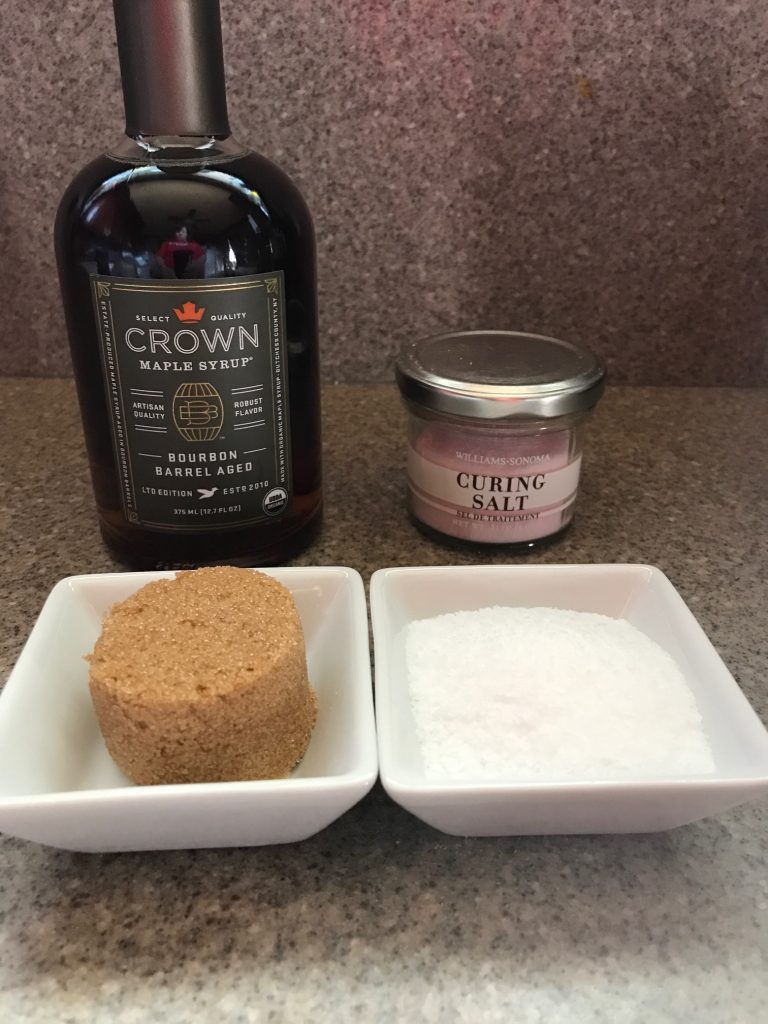 My pork belly weights about 7 1/2 pounds so I adjusted accordingly.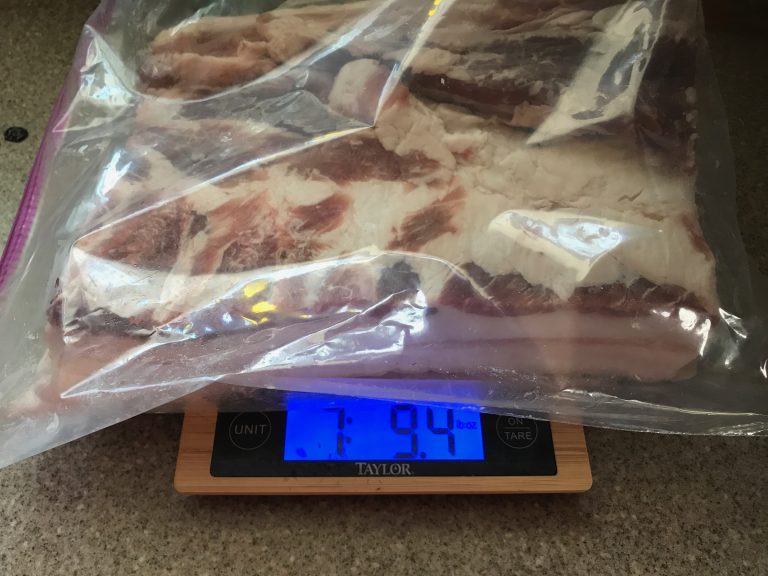 These pork bellies came with the skin still attached.  You can slice it off now, but  I've found its easier to cut it off after it is cooked.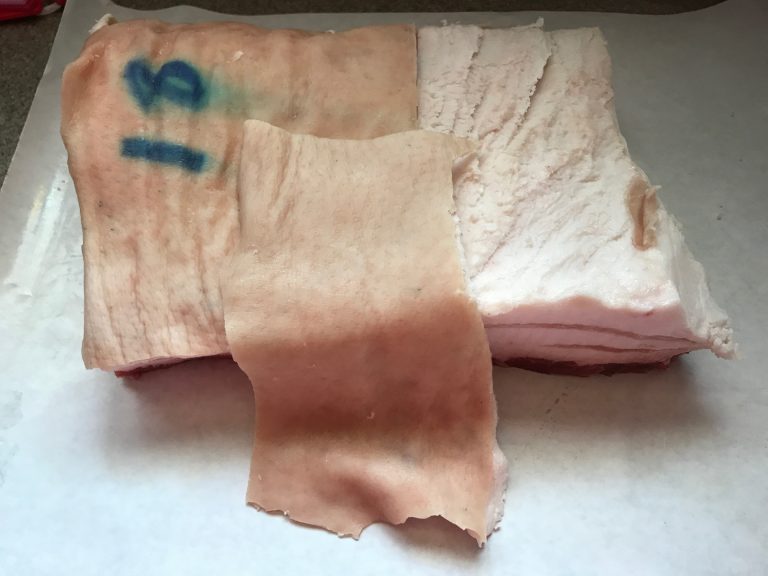 Mix all the ingredients and then slather on the belly.  Rub it in so it comes into contact with as much the surface as possible.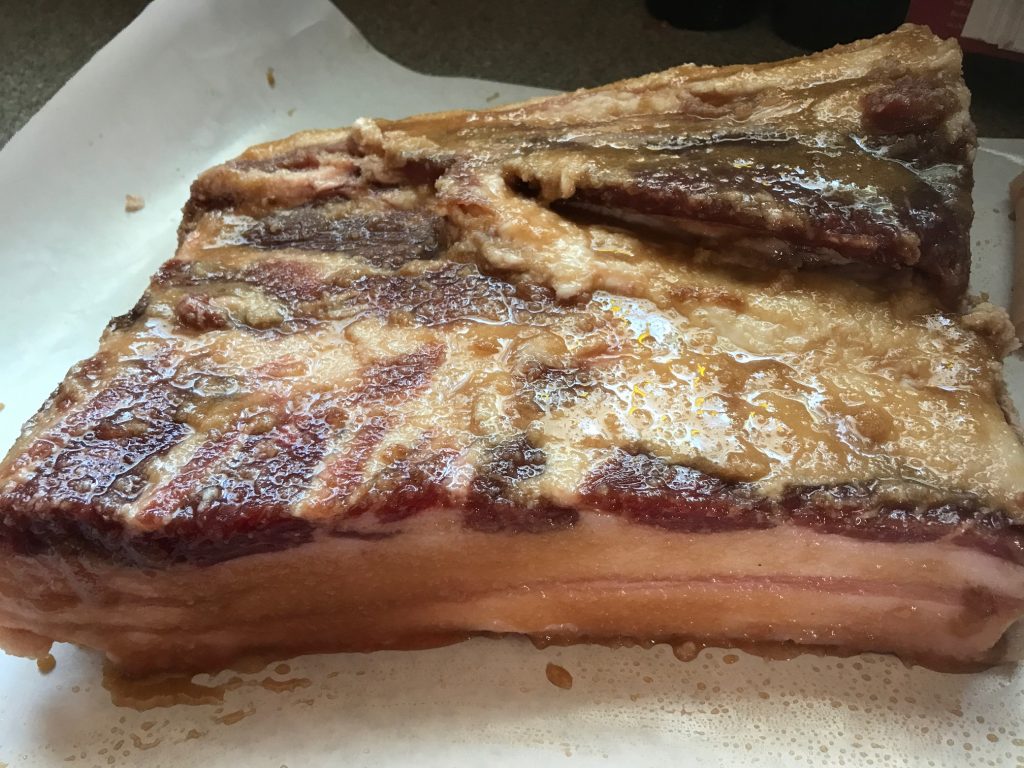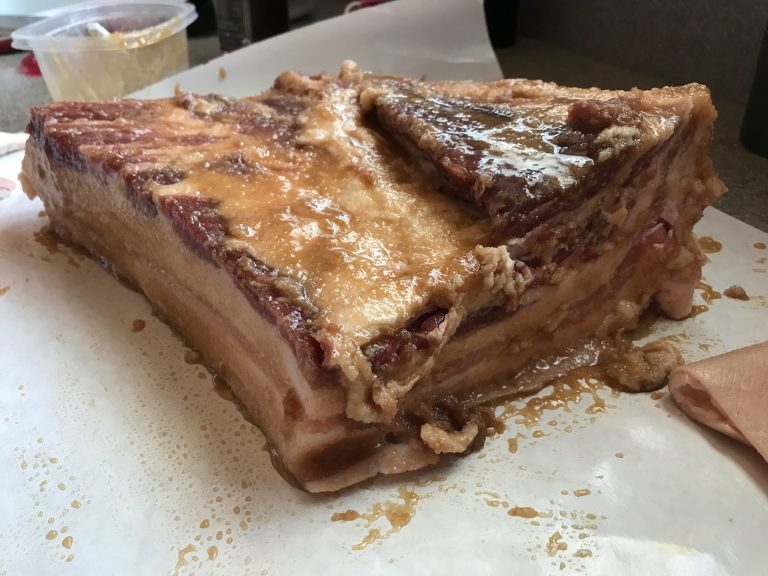 Then the belly goes into a plastic bag for the next week to 10 days.  I stock up on the 2-gallon plastic bags when they go on sale and use painter's tape for notes.  Since I'll be doing 4 more cures, it helps distinguish the different recipes once they go into my fridge. Tomorrow, I'll show you a recipe for pepper bacon.