Bacon Blog Day 5: Pepper Bacon
by @WidowPage
Most bacon recipes are either sweet or savory. Yesterday, we did a cure with maple syrup, so today, we'll go with a savory taste. I got this recipe from here.  Assemble the ingredients into a large plastic bag and shake to mix.
1/4 cup salt
1/2 cup brown sugar
2 tablespoons black pepper
1/2 teaspoon ground bay
1 teaspoon granulated onion
1 teaspoon granulated garlic
1/2 teaspoon ground thyme
1 teaspoon pink salt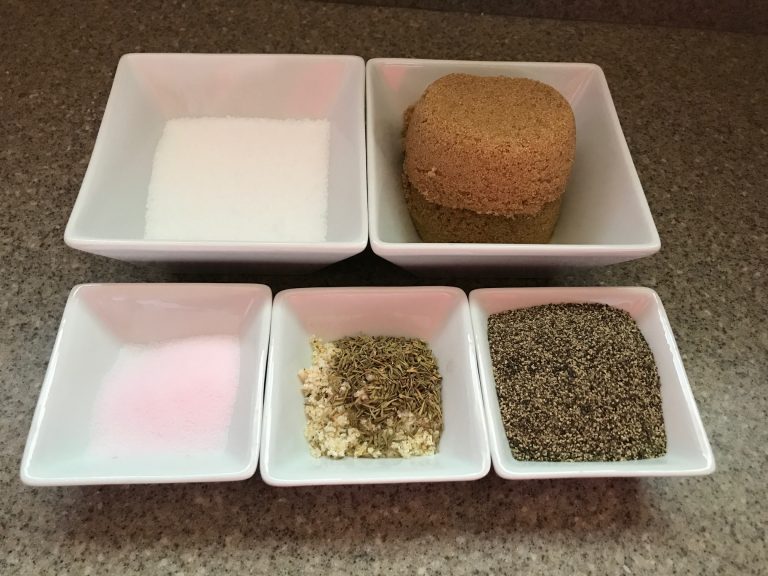 This recipe is for 3 to 4 lbs of pork belly.  Mine is right around 8 lbs so I just doubled it.  And yes, that is a lot of black pepper.
Here's the before shot.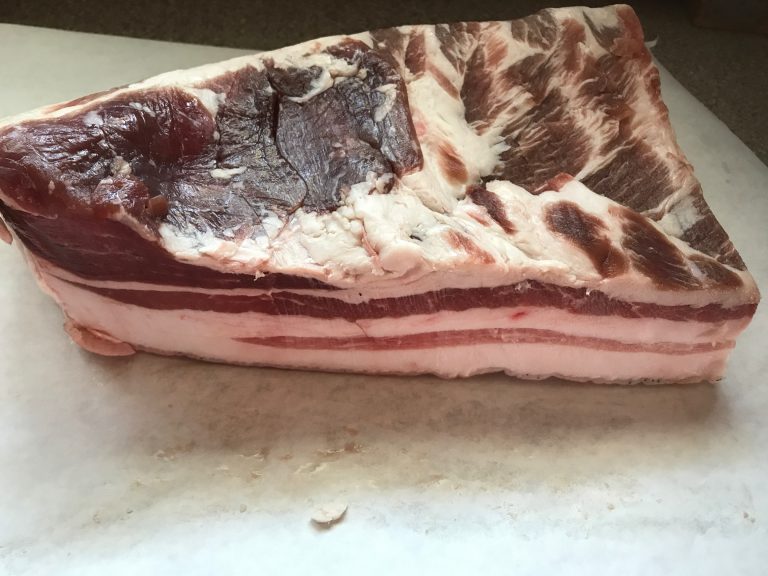 Here's the after shot.
Put the pork belly into a plastic bag and dump the extra spice mixture into the bag with the belly.  Seal it up. Wrap it with painter's tape, label it and stick it into the fridge for 7-10 days. It's that easy.
After today, we'll get into some unusual cures.
Bourbon bacon
Beer bacon
Red wine bacon
Once we do those cures, I'll tell you about a field trip to a bacon counter here in Chicago and then we'll smoke all the pork bellies and see the final product.