I'm Presenting at PASS Summit 2019!

I don't know where the last year went, but it's once again time for PASS Summit. It really doesn't feel like a year has passed! This will be my eighth PASS Summit as an attendee and my seventh as a speaker. I know I'm extremely fortunate to have been able to attend and present so many times, and am looking to the incredibly fun – and exhausting – week ahead! Be sure to follow me on Twitter as I will have plenty of updates throughout the week. Here's what I'll be up to:
Session
My session this year is on a new (to me) topic that has quickly become near and dear to my heart: Azure Data Lake. I'd argue it's kind of like a gateway drug to the world of big data and analytics in Azure. It's entitled Dipping Your Toes In: Azure Data Lake for DBAs, and here's the abstract:
As a data professional, you know what data is, and hopefully know what a lake is too. But what's a Data Lake? This session covers the very basics of Azure Data Lake, and is geared towards those who are familiar with relational databases and also curious about other technologies. Topics covered will include Data Lake storage, security basics, and an introduction to U-SQL, Azure Data Lake's query language. We will finish up with architecture examples showing real-world use cases highlighting Azure Data Lake's strengths. Attend this session to see how Azure Data Lake can complement your existing relational database skills, and give you a great new tool in your data toolbox!
Live Blogs
I'm very lucky to have a seat at the official blogger table this year, and will be live blogging the keynotes taking place on Wednesday and Thursday. If you can't be present at the convention center, visit my blog and I will make sure you know everything that's happening. I'm really looking forward to this opportunity!
...And Everything Else
Aside from all the things I just mentioned, for the few hours per day that I'm not sleeping I will be out and about catching up with old friends, hopefully making new ones, attending sessions, playing hooky, hanging out in the community zone, and attending a wide variety of after-hours events. Here's the ones I'm currently planning to be at, though I'm sure I will end up at others as well: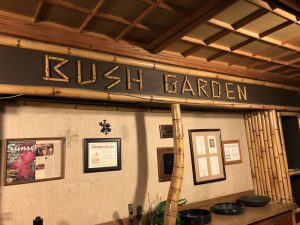 And on top of all this I'll also be trying to squeeze in some sightseeing and grab food from my favorite places. It also wouldn't be PASS Summit without at least one pilgrimage to Bush Garden, the (former) restaurant and (still) karaoke bar with an incredible history.
It's going to be an exhausting but extremely rewarding week! If you're going to be at PASS Summit 2019, I really hope to see you at some point! Please come find me, or drop me a line on Twitter and I'll let you know where I'm at!