Microsoft Focus Groups at PASS Summit 2019!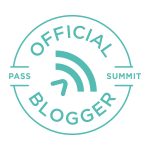 This year Microsoft is conducting focus groups at PASS Summit. Attendees will be able to meet with members of various product teams and either provide feedback on existing features or learn the roadmap for where different facets of a product are headed.
Focus groups will be taking place throughout the day on Wednesday, Thursday, and Friday. Rie Irish (@IrishSQL) has posted a full schedule on her blog, with registration links for each. (Separate registration via EventBrite is required.)
I'm really looking forward to this unique opportunity to provide feedback to product teams. I hope to see you there as well!