Presenting for the PASS HA/DR Virtual Group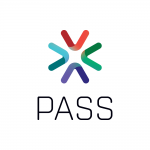 I'm very happy to be taking part in a panel for the PASS HA/DR Virtual Group!
Topic: Ask Me Anything about SQL Server High Availability and Disaster Recovery
Panel: David Klee, Ed Leighton-Dick, Anthony Nocentino, Bob Pusateri
Date/Time: Tuesday 15 January 2019, 18:00 UTC
Register Here
Over the past year, our meetings have had LOTS of questions that typically cause us to go well beyond our scheduled hour. This time, we're dedicating an entire meeting to them! Bring whatever questions you might have about HA/DR features, architectures and anything else!
I really hope to see you there!