Free Microsoft Icons for Blogging and Presentations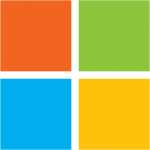 When designing presentations or writing blog posts, I try to use good looking images whenever possible. When mentioning Microsoft technologies, quality copies of logos or icons are really nice to have, though not always easy to find. Image searches often provide results, but the legality of using images found via that method is questionable. Thankfully, Microsoft provides a collection of high quality images just for this purpose!
Check out the Microsoft Azure, Cloud and Enterprise Symbol / Icon Set!
This really is a great collection of symbols and icons, with many available in vector format as SVG. If you're not familiar with scalable vector graphics, they are exactly what you want to use in things like slide decks because they can be scaled to absolutely any size without pixellating.
And there's no question about the legality of using them either. The attached usage instructions are some of the most concise I've ever seen. You can use them in diagrams, slide decks, books, videos, or your own documentation. You can resize them, or change the monochrome symbols to be white on a colored background, but not modify them in any other way. Diagrams should contain at least one Microsoft technology in order to use the symbols. Finally, you cannot use them in user interfaces, but you can request permission to do that if you need.
This isn't the only icon/symbol set Microsoft has publicly released either. Here are some others:
So the next time you find yourself writing about a Microsoft technology, be sure to check these sets out – they will likely have relevant logos you can use!