Presenting at the Chicago Suburban SQL Server User Group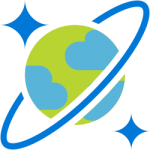 I am very happy to be returning to the [Chicago Suburban SQL Server User Group][2] next week!
…Except I won't exactly be talking about SQL Server. Instead I will be speaking about [Azure Cosmos DB][1], a relatively new cloud offering that, while different from SQL Server, is quickly proving to be extremely important in the field of data management. So what exactly is Azure Cosmos DB, and why does it matter? This session, "Select Stars: A SQL DBA's Introduction to Azure Cosmos DB" will cover the basics of the product, how it works, and what it can do for your organization. You will learn how it differs from SQL Server and Azure SQL Database, what its strengths are, and how to leverage them.
We will also discuss Azure Cosmos DB's partitioning, distribution, and consistency methods to gain an understanding of how they contribute to its unprecedented scalability. Finally we will demonstrate how to provision, connect to, and query Azure Cosmos DB. If you're wondering what Azure Cosmos DB is and why you should care, attend this session and learn why Azure Cosmos DB is an out-of-this-world tool you'll want in your data toolbox!
Interested in learning about this new technology? This meeting will take place next Tuesday, September 18, 2018, at DeVry University in Downers Grove, IL. Registration and further details can be found here.
I hope to see you there!