Bacon Blog Day 7: If Kale Can Be A Thing, What About Red Wine Bacon?
by @WidowPage
I've made red wine bacon before and it's become one of my favorites.  It's not something you would eat for breakfast, but it goes so well into many recipes.  Here's my list:
It's also great in stews and coq au vin and it's amazing in beef bourguignon.
One other thing: Until you get a chance to try bacon that isn't mass-produced, you don't realize how much flavor real bacon has.  Producers like Oscar Meyer inject their bacon with water because they sell it by the pound.  Water is a cheap way for them to bring their bacon up to the weight on the package.  When you taste bacon that hasn't been watered down, your taste buds will be surprised.
So let's go.  I found this recipe here.  For every pound of pork belly, you will need:
1 1/2 tsp Morton's kosher salt
1/2 tsp curing salt #1 (sometimes called Pink salt #1 or Prague salt #1)
1 1/2 tsp ground black pepper
2 tbsp of brown sugar
2 tbsp of garlic powder
1/2 cups red wine (don't use expensive wine)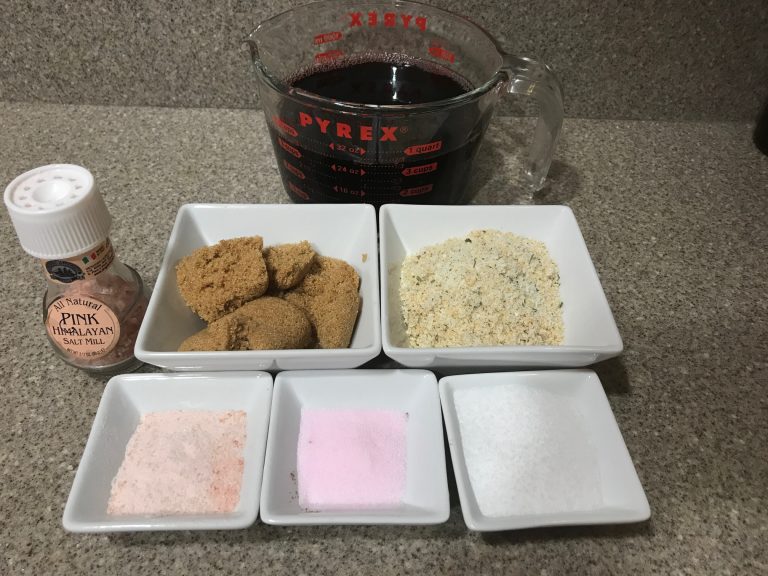 I adjusted my recipe to the size of my pork belly and I was short on the Kosher salt so I substituted some of the Himalayan salt.  See my post on salts as you do NOT want to make substitutions for the curing salt.
Put all of that into a plastic bag.  Make sure you double bag it because it will inevitably leak in your fridge.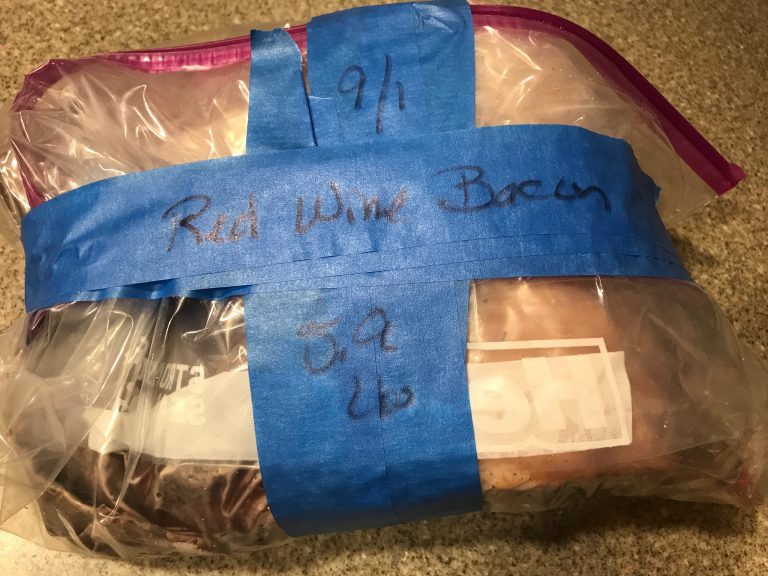 And that's all you gotta do.  Put it in your fridge and then flip it over daily so the cure gets a chance to soak into the belly.