I'm a Microsoft Certified Trainer!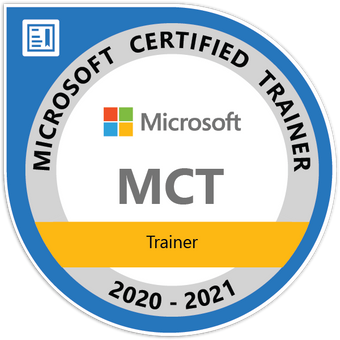 I'm very proud to announce that I am now a Microsoft Certified Trainer for 2020-2021! I have benefitted greatly from skilled trainers throughout my career, and am really excited to now be an official member of this group!
I'm really looking forward to being a part of the MCT community, and have some big plans for the future now that I have earned this qualification. I would also like to thank John Deardurff for helping to guide me through the application process.
What is an MCT?
Microsoft Certified Trainers (MCTs) are both technical and instructional experts in Microsoft technologies. Requirements for joining the program include holding a qualifying Microsoft certification and having verifiable instructional experience.
Resources