Why I Love SQLBits
With SQLBits coming up quickly (it's next week!) I wanted to take a few moments to write about what very quickly has become my favorite conference. It's an awesome experience and I am so grateful that I am able to attend, volunteer, and present there for a second year.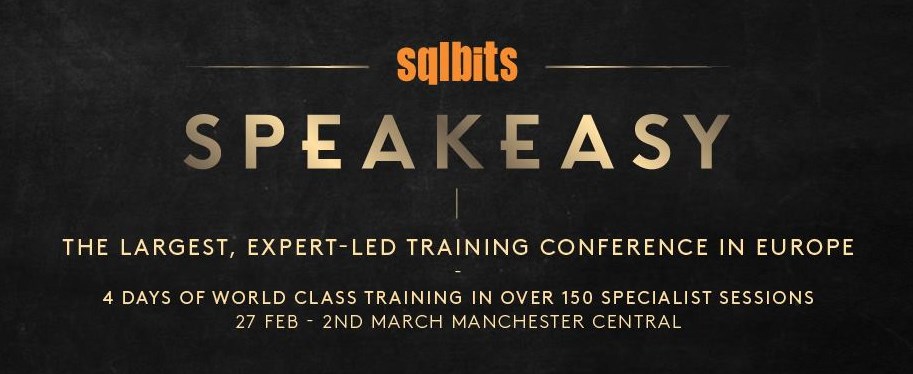 It's Not PASS Summit
I love PASS Summit – no surprises there. I've written many posts about it, why you should attend, and how to prepare for it over the years. But I think it's really important to point out that SQLBits is not PASS Summit, nor is it organized by PASS in any capacity. It's a completely separate event, arranged by a tremendous group of dedicated organizers, and it also happens to be Europe's largest SQL Server conference for data professionals.
SQLBits has a completely different feel than PASS Summit; to me it seems there is a stronger sense of community there. Which I realize is a tall order when PASS Summit is known and marketed as 'a conference for the community, by the community'. But in some ways, PASS Summit feels "corporate". And that corporate feeling makes sense, given that Summit is put on by a professional event organizing company. Bits, on the other hand, is put on completely by the community, in the form of a small army of volunteers. And in my opinion, the difference is palpable.
Another aspect that may play a big role in this is the physical layout of the conference. PASS Summit's venue, the Washington State Convention Center, is enormous, and the conference itself is spread out across multiple different floors spanning two buildings. There's plenty of places to hide and get lost there. SQLBits, on the other hand, is much more compact. Envision a large, open, exhibition space with rooms for sessions lining the perimeter. The central area is wide open – and not only are all the sponsors located there, but this is the space that everyone mills around in-between sessions. In my opinion the layout alone helps you meet more people, because there's there's really no way to avoid them.
The Food
Food at SQLBits is also totally different than any conference I've been to. There's no enormous industrial-sized dining hall hundreds of yards away from sessions and speakers. Instead, the food is placed in the center common area, with the idea that you can grab a bite to eat and mingle. It's incredibly easy to connect with old friends, make new ones, and speak with sponsors, all while enjoying some great food. Seriously, it's really good stuff. (And I'm a picky eater, so if I like it you know it has to be good!) There's zero reasons to leave the event to eat at SQLBits.
It's nearly lunch time at #SQLBits Help yourself to as many pots of food as you would like. Try one of each if you want 😉 pic.twitter.com/ge309CkUxr

— SQLBits (@SQLBits) April 6, 2017
The Party
Each SQLBits has a theme, and the organizers do a great job of integrating that theme throughout the conference. And if you didn't know, there's a costume party on Friday night that's kind of a big deal. They really go all-out for this – it's by far the best conference party I've ever been to. This year's theme is "speakeasy", so I'm expecting lots of 1920's gangster attire. I can't wait!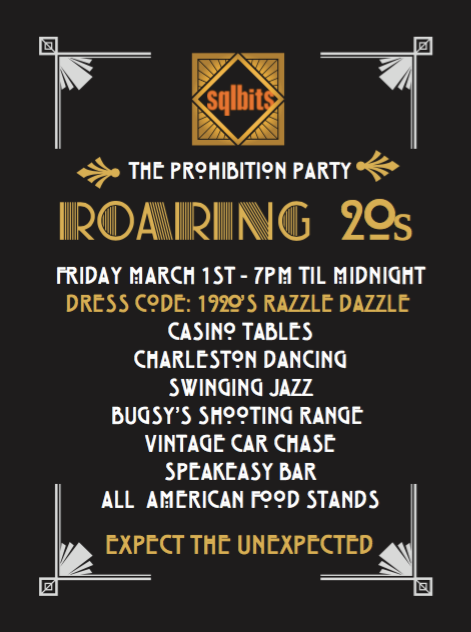 Volunteer!
If SQLBits sounds like something you would like to experience for yourself, there are a few ways to do that. You of course are welcome to register as an attendee, or to answer the next call for speakers and submit abstracts. Another great way to help this conference work like a finely-tuned machine is to be one of the volunteers I mentioned earlier. It's an amazing way to meet people and help a wonderful community-run event be the best that it can be.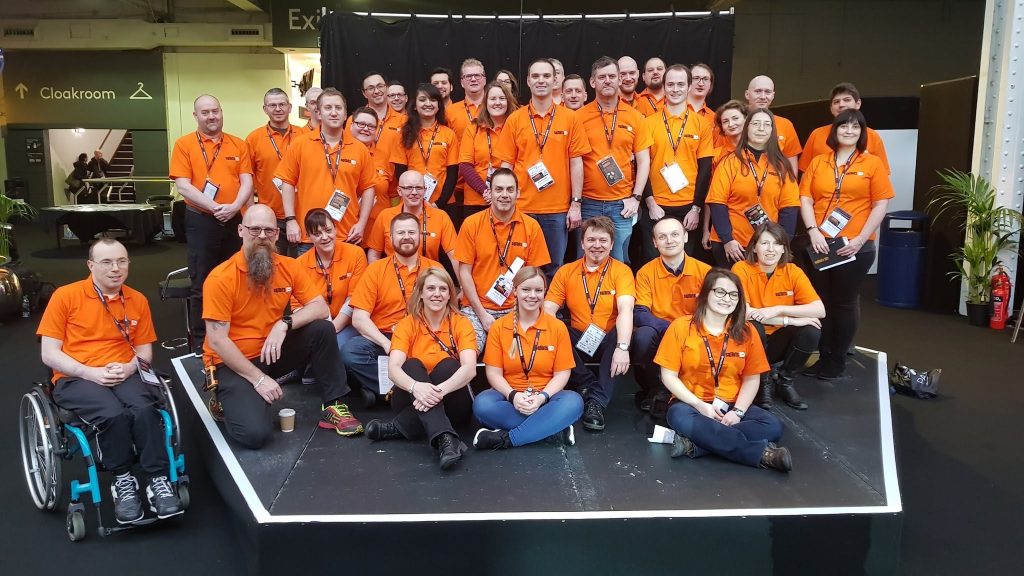 It's going to be an amazing week, and I can't wait to connect with old friends and make new ones in Manchester. I hope to see you there!